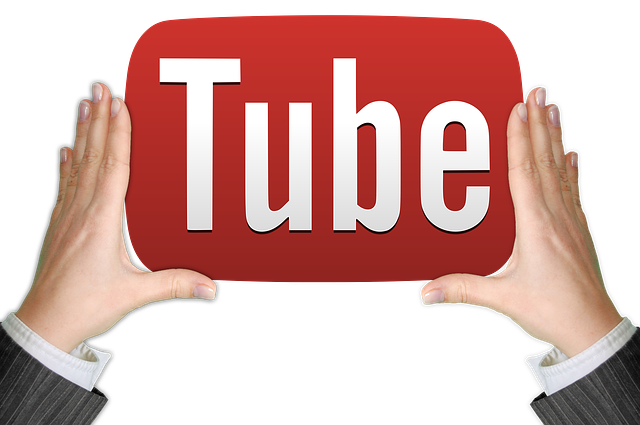 Hello Everyone! Welcome to my first internet marketing training video. Today I will be showing you how to promote Clickbank products. This is not the only method, but it is one that works well for me. For those of you that may not be familiar with Clickbank. It is one of the largest digital marketplaces in the world and one of the best places to find affiliate products to promote.
The method I am going to share with you works for promoting affiliate marketing products, physical products (ebay or amazon) and CPA offers as well. Simply put, you will be making review videos for the product or offers you are trying to promote. Then you will be leveraging traffic from YouTube, Facebook and the search engines to drive targeted traffic to an affiliate website or landing page. Check out the video below, then continue reading for more details.
How To Promote Clickbank Products (Example Video)

The video ending up being a lot longer than I intended, but I hope it helped you learn how to promote Clickbank products online! If you did not have time to watch I will quickly summarize the process below.
1. Choose a Niche– Do some research and take some time to learn who the target audience is and how the product your are promoting will best address the solution they are looking for!
2. Do Keyword Research– Ideally you want to find 5-10 low competition keywords that will rank fairly quickly in YouTube and the search engines.
3. Search For Products In Your Niche. Filter the search results by gravity and look for a product with gravity 50 or higher.
4. Evaluate the most popular products in the list and consider these factors:
Product Landing Page- Make sure it looks clean and professional. Remember landing pages with videos usually convert better.
Affiliate Resources- Does the product have an affiliate resources section with articles, email swipes, banners and graphics? Could you use the resources to create a one page affiliate site?
Conversion Rates- Does the vendor know their conversion rates? Is the product converting well?
Gravity- Does the product have any gravity? I personally like to promote products with a gravity of 50 or higher.
Commission- Is the product vendor paying out a decent commission? Does the product have a rebill/recurring monthly charge?
5. Choose a product and study the sales page. Create a review video for the products by highlighting the benefits.  Find a way try to make some type of connection with your viewer and convice them the product you are promoting will solve their problem.
Here are a few types of review videos you can create:
Screen capture PowerPoint presentation
Webcam recording of a real person talking
Picture/Video Slide Show Style presentation
Whiteboard video
I have found the showing your face on the camera is the most effective method, but if you are not comfortable being in front of the camera, you can easily outsource this to someone on Fiverr. Once you have created the review video, SEO optimize it for the 5-10 low competition keywords you have chosen.
6. Upload the video to YouTube.
7. Create an affiliate website or landing page to drive traffic to and collect leads.
You may consider building your site on an expired or exact match keyword domain (EMDs still rank very well in Yahoo/Bing search engines) to help speed up the ranking process. Don't forget to add an optin form to your affiliate site in order to collect leads and warm potential buyers up.
8. Create a Facebook Fan Page for your affiliate site. Now you will drive traffic to to your website using Facebook ads. Make sure to install a Facebook retargeting pixel on your affiliate site so you can collect the Facebook ID numbers of the people that visit your website.
Once you have a decent size list of people to re-targeting, you can run another Facebook ad and have your offers repeatedly showing in front of people that have already visited your site in the past. The more they see your ad, the more likely they are to sign up for your list or purchase the product.
This is the process in a nutshell, but you do need to make sure you are testing and tracking everything you do. At the end of the day, you want to develop a repeatable process that you can use in any niche.
I hope my explanation on how to sell Clickbank products was easy enough to understand, but if anything was not clear please feel free to ask questions.
If you are looking for a great program to help bring this process together for you in under 12 minutes. You should check out my 12 minute affiliate review.
Thanks again for stopping by! Please share this article with your family and friends if it helped you!