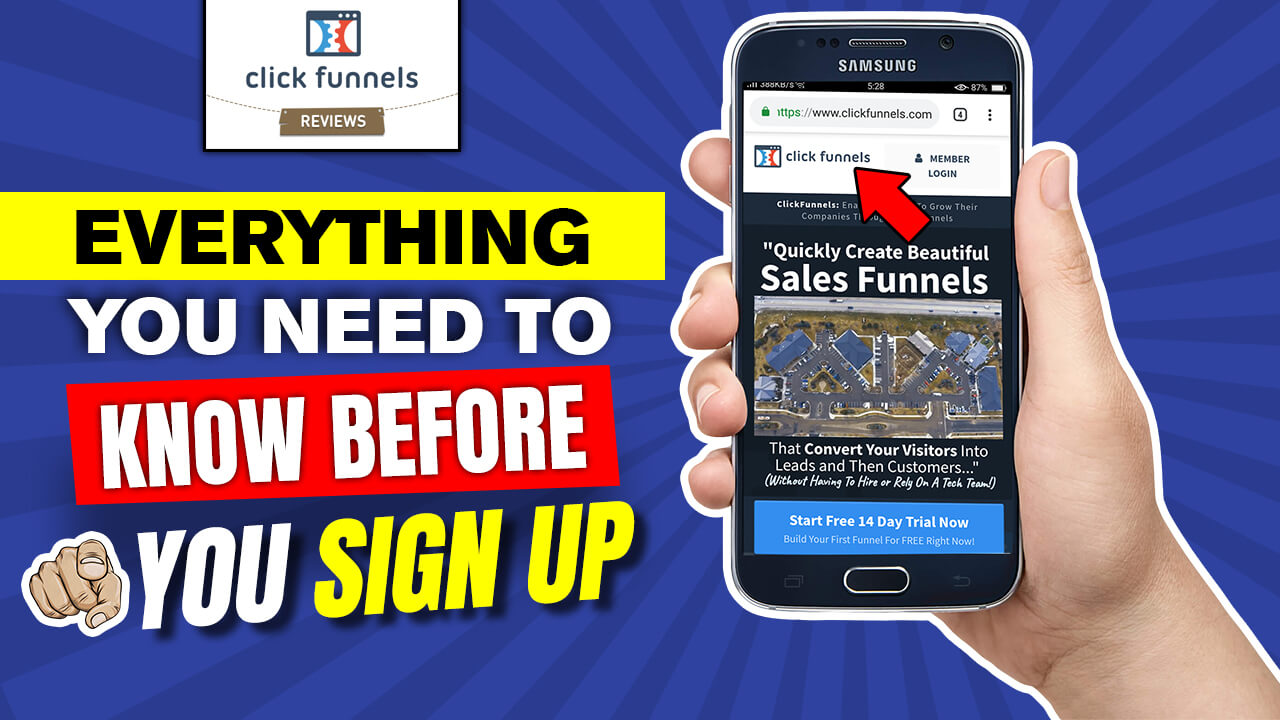 Clickfunnels is simply a sales funnel creation tool that was developed by Russell Brunson in 2014. The tool makes it easier for businesses to advertise, sell and supply their products online.
In this clickfunnels review we will discuss this sales funnel builder offers you with several marketing tools which allow you to customize your pages with ease. You can use the drag-and-drop page builder to customize your templates without writing a single line of code.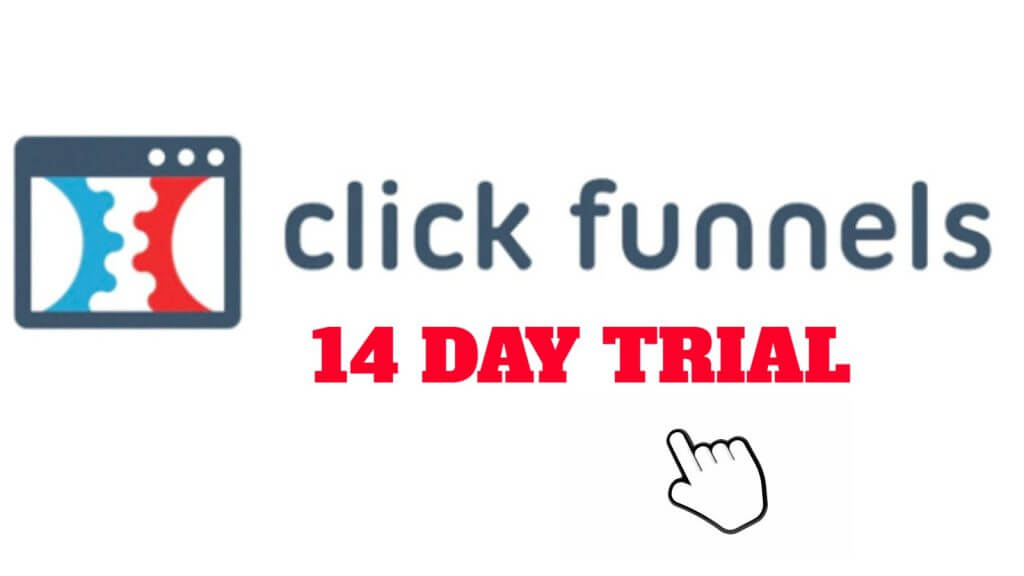 This means the tool can be used by individuals with little or no coding skills. Therefore, you don't need to hire an expensive programmer to develop a site for you. Clickfunnels has hundreds of free page templates which you can customize according to your taste and preference. This bonus feature enables you to quickly set up your page and start marketing your products.
This is great because you might start making money within a short period of time. If you already have a website, you can integrate some marketing features provided by the tool to list your products and communicate with your customers. Some tools like email management feature increase the number of repeat clients.

This increases conversion rate which eventually maximizes your profit. The good thing about ClickFunnels is if you don't have a website, there is no need to set up one. The marketing tool allows you to create a custom domain each time you create a new funnel. This means you can have a subdomain for each product that you want to sell.

How Does ClickFunnels work?
This marketing tool allows you to create a sales funnel and then incorporate other important sales and marketing features. Some of the most important features include autoresponders, landing pages, web hosting, social media and much more.

Clickfunnels saves your time and money since each package comes with several tools that enable you to grow your online business. As a matter of fact, when you use the tool you get more customers and increase conversion sales which increase your profit within a short period of time
What Is A Sales Funnel?

A sales funnel is just a series of steps which a customer follows for a successful sale. A funnel allows you to sell a product to a customer then upsell other items after a successful purchase. You can also notify your customers when you have new products so that you can sell to them an unlimited number of times.

This marketing concept is important in the digital age where customers can buy products online. Funnels can help you up-sale a wide array of products and generate more income with little effort.

It is recommended that you fine-tune your marketing skills and know which products your customers like to have effective sales funnels. A typical sales funnel begins with lots of products at the top. At this point, there are dozens of goods or services which are viewed by many potential buyers.

This is where you build brand awareness to attract customers. If you have a compelling offer, it will entice some visitors to click your link and read more about the product. Products with enough details usually get a higher conversion rate thus generating more profit

Funnel layers

These are a group of people who are interested in a particular product and they want to get more information about the offer. This is where you add related products or bundle packages to entice them.

The number of funnel layers depends on the marketer's choice and the type of funnel used. Open sales funnels allow a customer to purchase a product at any time.

This funnel is perfect for both low-priced offers and membership offers. On the other hand, closed sales funnels are for one-time offers. It is advisable to choose good timing when setting your funnel.

For example, send your e-mails earlier so that people can open them when they are looking for opportunities. Your funnels might generate less profit if your offer reaches your audience when they are on vacation.

Top ClickFunnels features

1) Professional templates

ClickFunnels offers more than 22 types of professional page templates which can be used by any business.

The templates include membership funnels, sales page funnels, lead capture funnels, and event funnels. You can choose between free and paid templates but if you have some coding skills, you can also create your own page from scratch.

You might also add links on your landing page to direct customers to your site. You can also use it to create an email list which is effective in marketing.

Not to mention a:
Drag-and-drop editor- The editor allows you to customize your templates and add the content you want. The editor automatically generates relevant code as you drag various components to your template. Experts can also edit the HTML code to create complex pages.

2)Integrated shopping cart- A shopping cart keeps track of the selected good and automatically calculates the cost. This feature is integrated with payment processors such as Stripe and PayPal. This allows you to accept payment from your clients. It is worth to mention that you don't need advanced coding skills to add it to your pages.

3)Actionetics- This automation feature keeps track of all customer activities and displays statistics. This allows you to know which products have high sales and those that are not selling. You can use the statistics to decide which product to add or remove from the list. Pros

1)The tool helps businesses generate more sales thus increasing profit.

2) Free templates of various designs allow users with various skills to create pages with ease.

3)The tool is easy to use and you can find several tutorials online.

4) It allows you to integrate payment processors such as PayPal. It also allows you to integrate email list services such as Aweber.

5) Upsell features allow you to get repeat clients and sell additional products which lead to more revenue.

Cons

The tool is a bit expensive but the premium plan offers many tools which might cost even more if they are purchased separately. Pricing overview

Clickfunnels offers two pricing models which differ depending on features.

Beginners can start with the basic plan but if you want your business to grow faster, opt for the full Etison Suite.


1) Standard plan -This plan is perfect for small businesses which want to grow their customer base. The standard plan costs $97 per month and you can only create 3 custom domains. However, it limits you to 20 funnels, 100 pages, and you can only get 20,000 visitors each month. The good thing is you can send over 20,000 visitors to the pages without restriction.

2) Etison Suite- This is a premium package which offers everything you need in product marketing. The package costs $297 per month and gives you full access to all marketing features. Top features include landing pages, backpack affiliate program, actionetics and much more.

3) Share funnel plan- You can select this plan if you are a startup or you want to try the product. This plan costs only $19 which is easily affordable as compared to other pricing models.

The downside of this plan is that someone who has already created a funnel should decide to share it with you to enjoy the features. In addition, you can only use the funnels allocated to you. This plan will limit you if you have several products to offer. Therefore, this plan might not work for you if you a running a big business.
Click the banner below to get started with a 14 day trial plus learn more about my amazing bonuses.