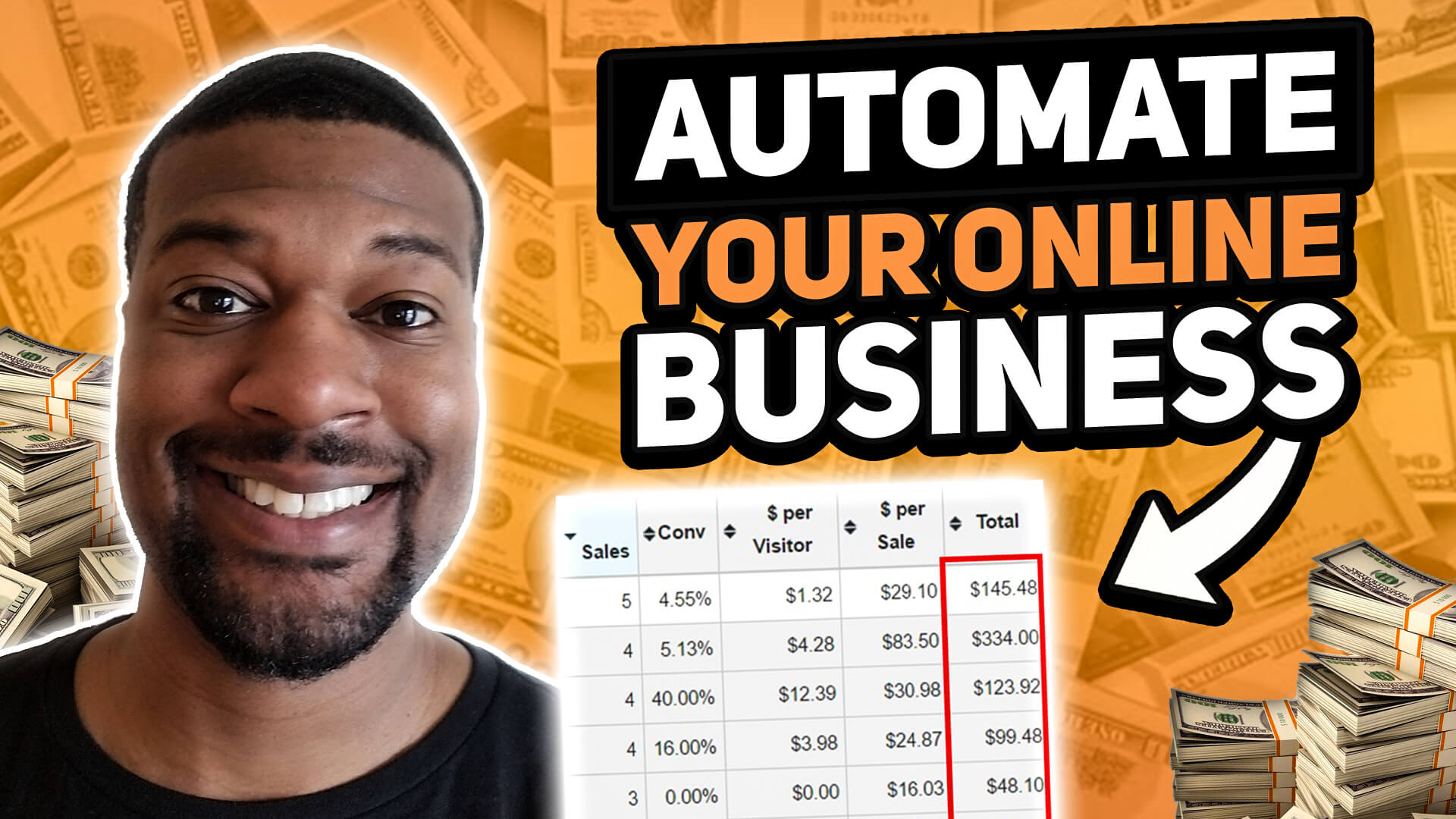 Many people get the idea of starting an automated online business. However, their impression of the great opportunities online, while correct, is not enough. Also, the idea of starting an online automated business from scratch can be overwhelming and a step-by-step guide becomes a necessity to kick this off.
If you've been feeling inspired to start an online adventure, leave your 9-to-5 job or just make some passive income on the side to do things that have been out of your budget, this article is for you.
In this article, I will walk you through all the necessary steps, tricks, and tricks to start an online automated business and make money while you sleep. Please don't hesitate to reach out in the comments if anything is unclear and don't forget to share the article with your friends and network.
By the end of this article, I will give you a gift in the form of an e-book guide on our topic today but more detailed and thorough. The eBook will walk you through setting up your automated online business in 3 days, putting together a 6-figure funnel, proven-to-convert e-mail templates…etc.
I'm a quotes fan so let's kick things off with one of my favorites. It's from Warren Buffet and according to the latest Forbes estimation, he is worth $113.8B. He says;
It's a powerful quote that scared me the first time I read it and I was determined to ensure I won't be one of the people who will work until they die. I hope you do that too and take action as a first step after you finish this article.
Why Build an Automated System?
I think this question is self-explanatory; right now, if you're working a 9-to-5, you're only as good as the last time you clocked in and you only get a paycheck when you clock in. If you're going door-to-door making sales, you only get paid when you make a commission. It's the same if you work with phone calls; you only get paid when you put in the work.
However, when you have an automated system, you have the benefit of making money while you sleep. You've set this system in a way that will constantly email and promote to people on your email list and they will pay you for a lifetime if they know you, like you, and trust you.
While our automated system will be in affiliate marketing as I'm an affiliate marketer, rest assured. The input in this article can be valid and beneficial in any niche. You only have to follow the steps that we will explore and apply them to your particular niche.
From an affiliate marketing perspective, the benefit of being an affiliate marketer and applying this system to affiliate marketing is that affiliate marketing is one of the most widespread niches in the world. As long as you have an internet connection, be absolutely certain that you can make a lot of money.
With an online connection and a decent automated system, you can make a lot of money just by working a few hours a week. This is the arrangement most people on the internet whom you see travel almost all year have. They have decent and stable automated systems that take too little attention and make too much money.
With affiliate marketing, you don't need to have your own products or services. All you need is to find a high-converting product or service to promote, get an affiliate link, and then send traffic to the system.
What is Affiliate Marketing?
For those of you who don't know what affiliate marketing is, here is the most basic definition on the internet;
There are other programs where you don't have to make a sale to get a commission and you only have to generate leads.
3 Steps to Build an Online Automated System
#1. Find a Product or Offer to Promote
The 3 niches that I recommend are:
The reason that I recommend these niches is because they belong to what we call; evergreen niches. This means that people will always be looking for information, solutions, and products in those niches no matter when and where.
People will always be looking for health-related content and products; they want to feel good about their bodies, eat healthy food, and get in better shape. In the wealth niche; people will always want to get to the next level, how to make more money and set their families for long-term wealth.
As for love; as long as people are alive, they will be in relationships, they will want to find their right partner and need advice and techniques on the matter. Finding the right affiliate programs is only a Google search away; all it takes is a simple search on affiliate programs in your niche (e.g., weight loss affiliate program, diet affiliate program…etc.).
#2. Build the Automated System
This is a graphic of what an automated system looks like. Most new affiliates go directly to making ads on their main product/offer. They spend $300 on ads to send people to the main product page, make 1 or 2 sales and end up complaining they lost money, time, and effort in the process. The problem with this approach lies in relying on people to buy the product as soon as they see it and that's never guaranteed. What if that potential buyer came across your product, liked it, but got busy before making the purchase? The simple answer is you lost them.
The system is set up in a way where if you do this properly, instead of sending someone to the main product page directly, you send them to what we call "opt-in page". On this page, you will ask the page visitor for their name and email in exchange for something valuable that they need.
For example, if I'm promoting an affiliate marketing product and I'm receiving visits on my Opt-In page where I'm promoting an offer on Clickbank that show you how to make affiliate sales on social media. In this context, my Opt-in page has to be compatible and in line with what I'm offering. For this example, on my opt-in page, I may say something like "let me show you how I got 1000 subscribers through Facebook, Twitter, and Instagram in less than 10 days. Your opt-in page has to contain something truthful that you can deliver as a gift.
As soon as the opt-in page visitor is interested in the gift (the information in an offered eBook for example) and they submit their email, they will get to the bridge page. They may have never met you before and they don't know you so you need to create a connection with them. On the bridge page, your goal is to connect with the visitor; you need to talk to them in a way that assures them they will be winning from you so that when you send them another email in the future, they will have already met you and they will have already trusted what you're offering them.
So, let's recapitulate; a visitor stumbles upon one of your ads on Facebook or Instagram, they get to your opt-in page and submit their email to get a free gift. Then, they will be redirected to a bridge page where they meet you and connect with you and what you have to offer. After that, they get to the main product/offer page, by then, they're more likely to make the purchase but even if they don't, you will have had their email on your email list and may send them another product they're more interested in in the future.
The automation here lies in the scheduled emails; emails that are already written and scheduled to be sent to the email list contacts over a period of time. We do this to make sure that the potential customer gets reminded of the offer /product they liked. This is in a way where if they saw the product and couldn't buy it at the time, you give them further chances to make the purchase.

The first email will give you the gift that you will get for submitting your email on the opt-in page. The 3 remaining emails will be promoting the main product/offer over and over again. You need to keep in mind that most people don't open their emails right away. The newly-subscribed visitor will be given reminders/opportunities to make the purchase.
#3. Send Traffic to the System
The only thing that was missing from what we've been exploring is the traffic sources that will get our potential buyers to the opt-in page. The traffic sources are the lifeblood of your business and will allow you to get commissions while you sleep. You have to automate this traffic through free and paid advertisements, Tik Toc, social media…etc.
The more people you get on your opt-in page, the more emails you will collect, and the more potential clients will get to the main product/offer sales page. The key message here is; the more visitors you drive to the funnel, the more chances you have of building a huge email list and the more chances you have to make sales.
Even if the visitor doesn't make the purchase, you already have their email and you can send them many more emails in the future presenting value for free and potential solutions in the form of products, courses, services…etc. The key here is that you know they're interested in the niche you're working on and that will allow you to keep sending them offers and content in that niche.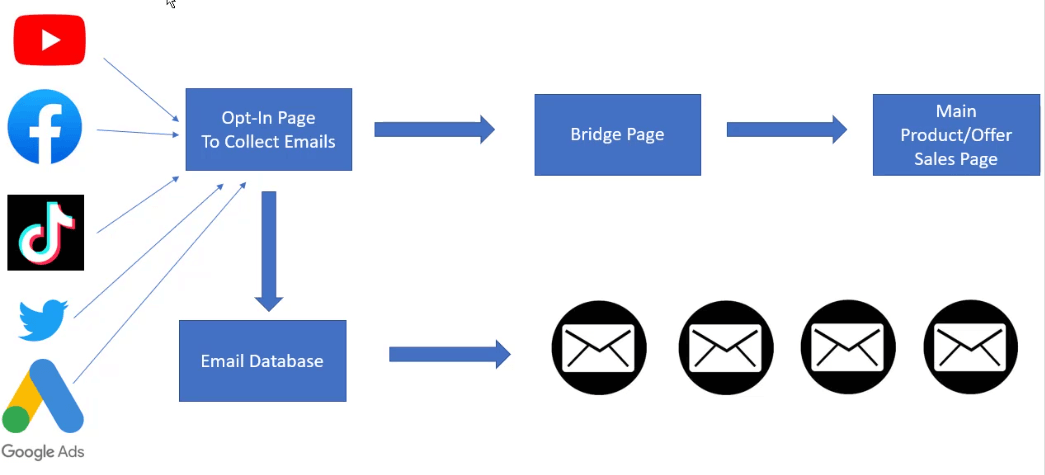 Now that you know the basics of how this works, what if I tell you I can give you an even more detailed and profound method that would give you 10* the results of this basic funnel?
I've been in affiliate marketing for a while and it took me a long time to put this system together. I only started making the profit I wanted when I found how to turn the basic system we've explored today into a more performing highly-converting automated machine.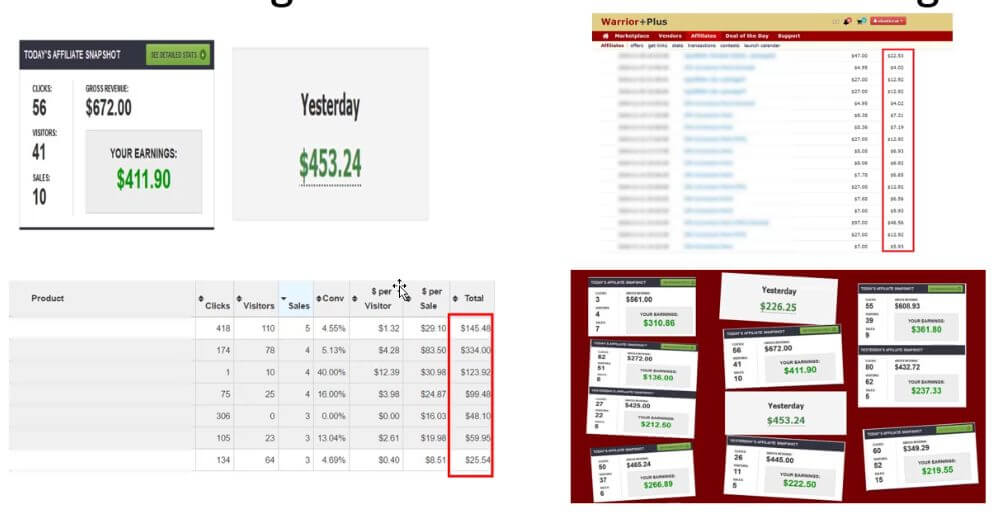 At first, this can be complicated and scary but it's a gradual process and it becomes normal to make $350 and $400 every single day. So, your daily routine would be checking up how much you've made every day and your weekly routine will become writing and setting up the emails to be sent to your email list. You can also do what we call "broadcast"; you can write an email that's outside the prewritten emails, send it to your list of subscribers, and then you will have people buying the products outside of the already-established email loop.
7 Steps to Becoming a Super Affiliate
I promised you a gift at the beginning of this article and it will be a few insights from a book written by my buddy Jonathan Montoya. He takes what we have explored in this article to the next level. He's going to give you all the in-depth tools to become a super affiliate. He's going to tell you everything you need to know to create a super affiliate marketing automated system.
Jonathan's book promises a blueprint to leave soul-sucking 9-to-5 jobs; his method is efficient and will help you digest all the input and details he has to offer. 10.000 people got his eBook and signed up for a 3-day challenge that I will talk about shortly. This offers insights from his 6-figure funnel as well as prewritten e-mails that are associated with the funnel. You will be able to clone the funnel, make as many edits as you see fit, and start driving traffic to generate income. His eBook will also walk you through driving traffic to your funnel
What I like the most about Jonathan Montoya is that he's practicing what he's preaching and he shows his eBook readers and course attendees concrete examples of what he teaches in traffic. He's had many students who were new to affiliate marketing, followed his instructions, and ended up making thousands of dollars and no longer needed the 9-to-5 jobs that they hated.
To conclude, I hope this article was valuable to you and I hope I helped you understand how to build an online automated business. Again, if you want to change what you're doing right now or even if you want to generate some extra income to take your family on a trip, or do things that you haven't been able to do. I want you to take advantage of what I'm presenting you in this article and I will be more than pleased to walk you through any difficulties that might come up.
Here is a link that will get you to the next step with me. I want you to give me your name and email to subscribe to my email list. I've been doing this for a while and every now and then, I will send you stuff that will help you along the way.
Check out the eBook and the 3-day challenge and make sure to get the most out of what Jonathan is teaching. You can also reach out to me if you need anything that you know I can help with. I will be more than happy to help you succeed.