Welcome to Lenny's Net Market! Thank you for visiting. Please subscribe to my youtube channel
This site was really built with you in mind and I hope you will find it useful. My purpose is to share my knowledge and experience in order to help you be successful.
I am NOT, nor do I claim to be an Internet Marketing Guru, but I do know how to make money online and If you stick by my side, I can help you do the same.
My name is Lenny Rowell and I was born and raised in Wilmington (aka the Port City), North Carolina. I have been making money online since 2003.
More specifically, I have been doing Internet Marketing for about 8 years off and on. I say off and on because like many of you, I HAD a love/hate relationship with Internet Marketing.  I can't tell you how many times I woke up with a big smile on my face after a full night of spamming Craigslist, Yahoo Answers and Ezine Articles with my affiliate links.
I just knew I would have thousands of dollars worth of sales waiting for me in my Clickbank account, but to my surprise, time and time again, my number of sales always showed the same number.
A big fat Zero! There were times where I literally contacted Clickbank to just to make sure my affiliate link wasn't broken. In recent years that has all turned around once I learned how to narrow my focus and work smarter instead of harder.
Despite my successes and failures over the years, I have always had a passion for finding ways to generate extra income.  In fact, I can remember being as young as 8 years old walking around my neighborhood with my siblings collecting glass bottles to turn into our local recycling center for cash.
We would only make a few dollars, but we saw it as a way to earn some spending change. Not because my family was so bad off, but just because it was an opportunity, a chance to make money with little effort. Fast forward a few years later, I would spend the summers playing sports, cutting grass, and cleaning car dealerships with my cousin all for the sake of stacking extra cash.
My high school years were spent working at Burger King, the ports as a longshoreman, and as a doorman at the Hilton Hotel. Finally 2003 rolls around and I am a freshman at N.C. State University (Go Wolf Pack!). This is the first time I was introduced to Google Adwords. I quickly put up a few ads without reading the rules and got my account banned for violating terms of service in about 30 minutes flat.
Throughout my remaining college years I would go on to make money taking online surveys, dropshipping on Ebay, playing online poker (Won a $3,500 tournament), and working as a bellman at the Hilton North Raleigh.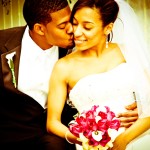 I graduated college in 2008, moved to Virginia to start my career as a government contractor. I also got engaged to the love of my life, got married, had kids and bought a house.
In 2011, I started buying and selling concert tickets using Ticketmaster and flipping them on Stubhub. Over a period of 2.5 years I made over $100,000 in pure profit. I had figured out a way to target concerts and shows  that were pretty much guaranteed to sellout.
When I found a hot artist or venue, I would buy as many tickets as I could afford, then sell them all for 6-8 times the original price once the show sold out. Near the middle of 2013 I realized something had changed. The market had been flooded with other people flipping tickets as well. I continued to sell tickets, but the ROI didn't seem to be worth my time so I switched back to focusing on Internet Marketing.
I went on to spend thousands of dollars on WSOs, various training courses and pretty much anything I could get my hands on to learn Internet Marketing (Affiliate and CPA). I was also selling anything and everything as a drop shipper on Ebay (reach powerseller status in 3 months with over $20,000 in sales from DSD Domination Training).
I would go on to try domain and website flipping, developing niche sites, Fiverr gigs (I still do), Video Marketing on Youtube, and the list goes on and on. Whew! That was overwhelming to write, so just imagine how I felt trying to manage it all.
My problem was, I had my hands in way too many pots and I was spreading myself too thin. Not to mention I was buying every WSO and guide I could get my hands on. I was that guy you definitely wanted on your list because if it sounded good I was going to buy it.
In April of 2014, I had my first course developed. It is called CPA Affiliate Success. A CPA Marketing course designed for beginners on Udemy. This was the first time I got a true understanding about the power of affiliates and the importance of list building.
Fast forward to 2017 I would go on to release an award winning step by step YouTube video ranking course called Tube Rank Explosion and also a step by step launch jacking course called Affiliate Takeover.
My courses allow me the opportunity to make a consistent PASSIVE income and connect with a ton of students at the same time. It is the MOST rewarding experience. In addition, CPA Marketing and Affiliate Marketing continues to be a source of income to help my family enjoy things in life that may not be available otherwise.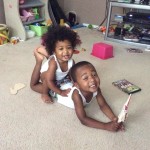 At the end of the day, I am a down to Earth guy with a burning desire to be a well known and respected leader in the IM community. I have a wonderful wife, and two amazing sons (age 3 and 1). I love spending time with family and friends, making money online and connecting with people.
Over the next few weeks, you will see this site grow and develop. Join me on this journey and feel free to connect with me through Facebook (Personal Page/Fan Page).
If you add me as a friend on Facebook, be sure to send me a message to let me know how we met. It could be as simple as you telling me you came across my website and you would like to connect.
Your comments or questions are of course always welcome.
Thanks!
-Lenny