Thanks so much for stopping by to check out my SociVids Review and Bonus. In addition the Soci Vids review I will be showing you how you can get a $5 discount on the Pro version ($37). Lastly, after the review I will show you the 6 amazing bonuses you will get for purchasing the product here.
Full SociVids Review and Bonus With Live Demo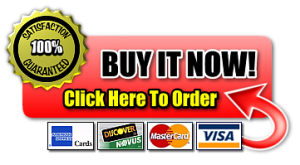 What is SociVids?
SociVids is a web based video marketing application that combines the power of YouTube videos and Facebook. SociVids allows you to grab any YouTube video and embed it into your Facebook Newsfeed, Fan or Group Page. You can essentially use it to drive sales to:
Your Own Digital Products
Physical Products
CPA Offers
Ebay Or Amazon Products
So Much More
Who Are The Product Creators?

Product Creator #1
Brett Rutecky–Known for super honest products reviews– http://brettrutecky.com/
Products Creator #2
Mike Thomas also known as Mike From Maine- Host of the Mike From Maine Show http://mikefrommaine.com/
Product Creator #3
Austin Anthony- Six Figure Internet Marketer and well known Warrior Forum members
The bottom line is, these guys are honest, hardworking internet marketers that you can trust.
What Makes SociVids Special?
If you are anything like me, you are probably saying to yourself, who cares? I can already embed YouTube videos into my Facebook news feed, fan page and groups. You are correct, BUT SociVids takes this capability to the next level by allowing you to put call to action and optin forms over your videos. In fact, this tool is so powerful, subscribers can literally optin to your list through the video. How nice is that?!?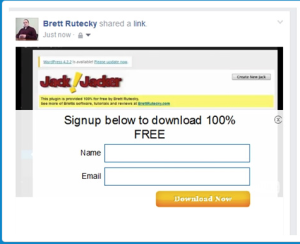 Who Is SociVids For?
SociVids is for everyone (especially newbies). It can be used to promote or sell CPA Offers, Affiliate Products (JvZoo or Clickbank ,redirect people to any webpage, build a list, sell physical products, local marketing, etc. The application is very user friendly and can be set up in minutes.
How Much Does It Cost?
SociVids Lite- $17
SociVids Standard-$27
SociVids Pro- $37
Are there any One Time Offers?
Yes!
OTO #1 $47- SociVids Training with Brett Rutecky
OTO #2 $97- Resell Rights To SociVids
How Can I Use SociVids To Make Money?
The primary way you would use Socivids to make money would be to promote offers, products or services on Facebook. Secondly you could sell this as a service other people through freelance sites like fiverr or elance. Lastly, you could purchase the resell rights and resell the product as your own!
What Did I Like Most About SociVids?
I really like the optin overlay option. The fact that people can quickly optin to your list through the video is priceless. You do not have to send them to a squeeze page or convince them any further. Your video does all of the talking!
What Didn't I like about SociVids?
I am really into CPA Marketing, so I wish there was an option to lock content and make the user take some type of action before viewing the video, like sharing or liking it. Also, there were a few times the overlay message did not show up in line with the specified time interval I put into the system. However with any new software there are always going to be some bugs that need to be worked out.
Overall Opinion
My overall opinion is SociVids is a great tool that can be used to maximize your video marketing earning potential on Facebook. If you think SociVids is a product you could benefit from, go ahead and sign up using the link below. Don't forget to clear the cookies in your browser first. Once you purchase, please send me a copy of the receipt for proof. Once I receive, you will get access to the bonuses in the video below.
Get Your SociVids Pro Version Discount By Purchasing Through My Link w/ Code (5Off1)

Check Out The SociVids Bonuses You Get By Purchasing It Here (Watch The Video)
Comments
comments